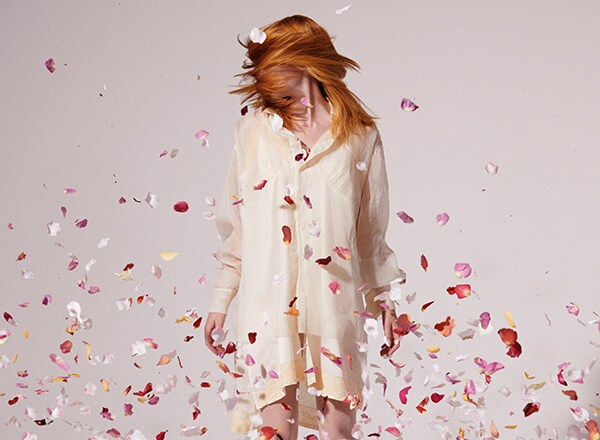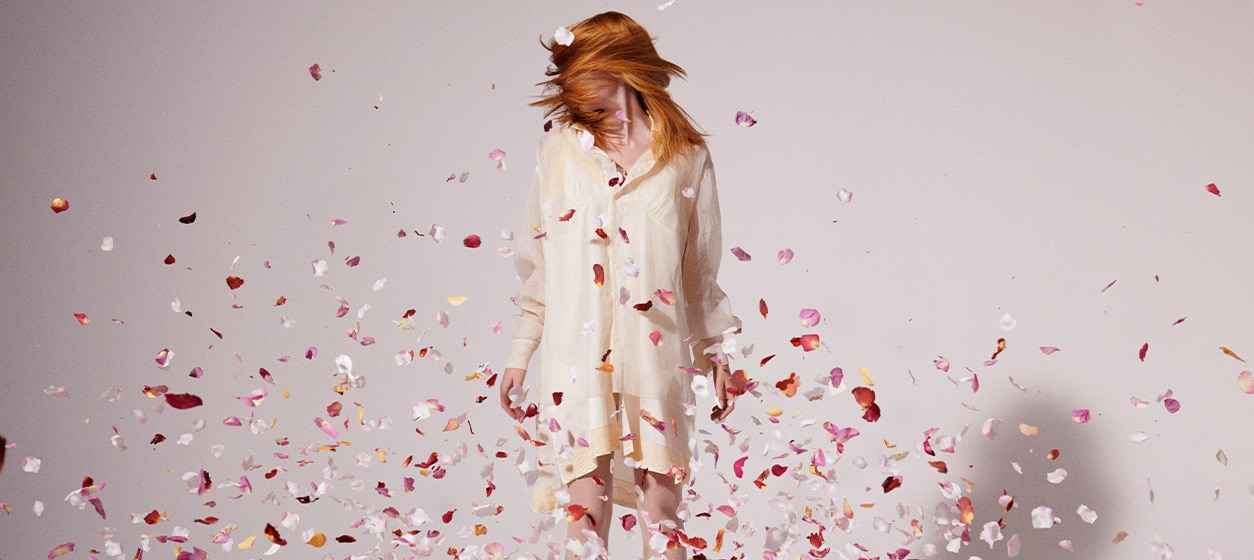 Say It With Roses
A collection celebrating the versatile rose
In celebration of our Roses collection, Céline Roux and perfumers Marie Salamagne, Anne Flipo and Fabrice Pellegrin share their stories on their love of the flower.

In perfumery the rose has long been admired for its versatility as an ingredient. It has lots of different olfactive expressions: fresh, floral, peachy, green. It's also extracted in different ways, producing rose water, rose essence and rose absolute, so there's lots of scope to really play with the ingredient and explore all the possibilities. The amazing thing about roses is that no two species are alike: they all have different qualities that can create different floral harmonies. It is no surprise that the British have had a long standing obsession with the rose, dedicating gardens and literature in its honour for centuries. What better muse to base a collection on? Within our Roses collection each fragrance was created by a different perfumer, with each one offering their own unique take on the flower.
'Over the years, we've created many different rose fragrances for a number of collections,' begins Céline. 'Red Roses, launched all the way back in 1996, is a classic of the brand. Rose Water & Vanilla came next, combining petal-infused rose water with rich vanilla. Then, when we started our Cologne Intense range, we got the chance to explore a deeper rose fragrance, which became Velvet Rose & Oud. We combined English rose with white musk to create another rose fragrance for our Absolu collection: Rose & White Musk, presenting different facets of the rose which is both warm and sensual. Almost unconsciously, we keep coming back to this timeless flower, so it felt natural that we should celebrate it with a collection all of its own.'
'Although all the fragrances were developed at different times by different perfumers, one thing that unites them is that they all started with an accord that we really loved,' explains Céline. 'When you have that as your starting point, it makes the development feel quite organic; it becomes about finding the right balance of ingredients but staying true to the note that gives the fragrance its personality.'
'For Velvet Rose & Oud we used a Rose Damascena absolute from Turkey. Its warm, deep and mysterious attributes remind me of the Orient and pair perfectly with sensual, woody oud,' explains Fabrice Pellegrin.
'With Rose & White Musk, we combined three different rose ingredients: an essence for the floral aspect, an absolute for spiciness and depth, and our specially developed rose essential for capturing the freshest tones of the flower,' says Anne Flipo. 'In doing this, we were able to present a really rounded rose that retained all its character and complexity throughout the fragrance.'
'We used a Rose Damascena infusion for Rose Blush – this has a wonderful juicy, fruity aspect that we amplified with a lychee accord. We added white musk for comfort and, for an unexpected touch, a green, aromatic note of basil,' says Marie Salamagne.
'Like all fragrances, the line-up we have in the Roses collection preserves the Jo Malone London signatures of elegance, clarity and a touch of something unexpected,' says Céline. 'Red Roses, for example, has a twist of lemon in the top for added freshness, while Velvet Rose & Oud incorporates a surprising accent of clove. Rose Blush has a hint of basil that provides a fresh green note. Rose is such a widely used ingredient in perfumery that it was important to us to find new combinations to bring out its different facets.'
From light and fresh to deep and voluptuous, the rose is the queen of the flower bed, versatile with multiple olfactive expressions. It remains a favourite in perfumery for very good reason. It seems there really is a rose for everyone – which rose scent will you choose?