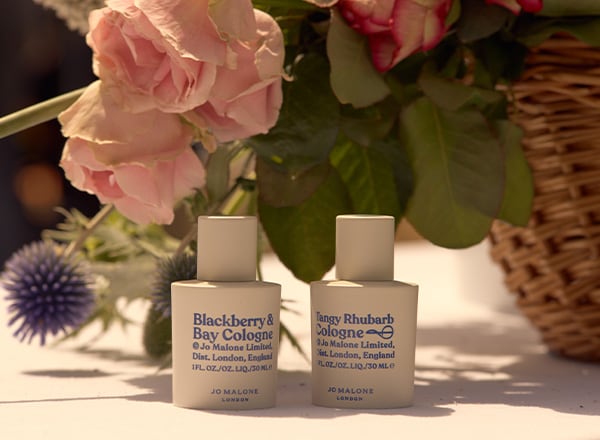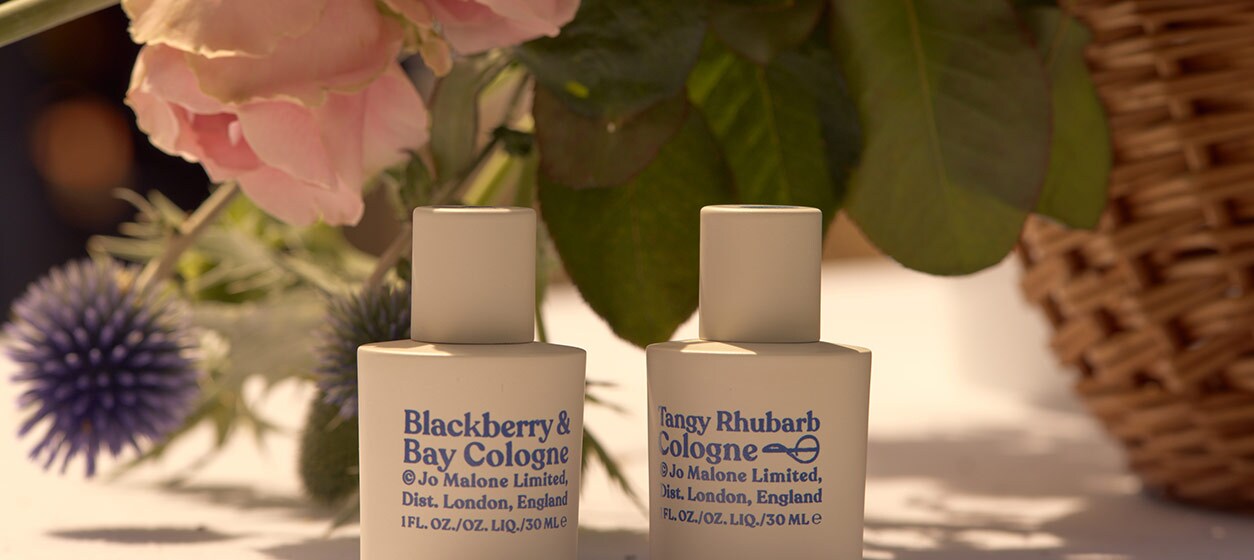 A Lesson In Fragrance Technology
Rows upon rows of strawberry fields, blackcurrant bushes line up neatly in the Scottish Highlands, whilst rhubarb patches in Norfolk overspill with their brightly coloured harvest, both offering a new fragrance technology that provides the secret to our latest Brit collection.

Nursed to ripeness and handpicked at the height of the season, these treasured ingredients were typically destined to be processed for use in the jam industry- but faced with the task of creating scents that brought an elegance to fruit-based ingredients we found that these fruits provide a special by-product- Fruit Extracts. Created exclusively for Jo Malone London our two bespoke Fruit Extracts- rhubarb and blackcurrant include an unparalleled naturality of scent, all whilst being home grown in the British countryside.
This bespoke process sees locally grown crops transferred locally into large vats, where they are heated slowly to release natural extracts- akin to stewing your own fruit in a saucepan in the kitchen. The heat encases the fruit, preserving their natural aroma in steam. The natural extracts are recovered in a condenser and returned to water.

The aroma infused water is then collected, including a scent that has a pure, natural essence. The fruit extract itself is a very volatile ingredient, by switching out the water in a fragrance for the fruit extract we were able to introduce fruity notes that were fresh, vibrant and completely natural. The fruit extract themselves are so juicy and true to the fruit. Found in Blackberry & Bay and our new Tangy Rhubarb. A first in luxury fragrance development, exclusive to Jo Malone London- well you know we're devoted to craftmanship and if it's a job worth doing we're doing right.